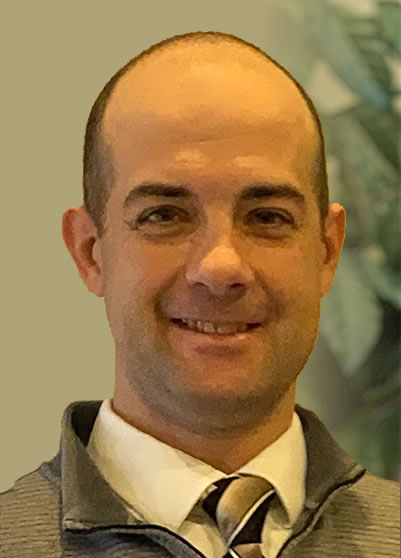 DANIEL H. LAJINESS, PHD
PARTNER
Attorney at Law and U.S. Registered Patent Attorney
Dan Lajiness is a partner in Nesbitt IP LLC, and specializes in preparation and prosecution of patent applications related to chemical and pharmaceutical inventions.
Dan's technical and patent experience covers a wide range of technology and product areas, including chemical disinfecting systems and manufacturing, pharmaceutical drug design, three-dimensional printers, biochemical assays, consumer and smartphone applications, biological systems, biotechnology, infectious diseases, protein crystallography, and mechanical arts. Dan also has experience with design patent applications and prior art research relating to patentability and freedom to practice.
In addition to obtaining a J.D. from Salmon P. Chase College of Law at Northern Kentucky University in 2014, Dan earned a PhD from the University of Toledo in 2011 for defending his dissertation studies on trehalose monomycoloate biosynthesis and utilization in Mycobacterium tuberculosis. Dan also earned a B.S. in Chemistry from the University of Toledo in 2006. Prior to joining Nesbitt IP LLC in 2016, Dan worked for a year as a document review attorney at Black Letter Discovery in Cincinnati, Ohio, and as a student law clerk at the Eastern District of Kentucky United States Circuit Court in Covington, Kentucky.
Dan is a member of the Cincinnati Intellectual Property Law Association. He is licensed to practice before the U.S. Patent and Trademark Office, and in the State of Ohio.
Publications
Daniel H. Lajiness, "Trehalose Monomycolate Biosynthesis and Utilization in Mycobacterium tuberculosis," (2011), available at ProQuest, UMI Dissertations Publishing, 3554807.
Ibrahim, D.; Boucau, J.; Lajiness, D.H.; Veleti, S.; Trabbic, K.; Adams, S.; Ronning, D.;
Sucheck, S. (2012) "Design, Synthesis and X-ray Analysis of a Glycoconjugate Bound to
Mycobacterium tuberculosis Antigen 85C." Bioconjugate Chemistry, 23(12), 2403-2416.
http://doi.org/10.1021/bc3004342
Favrot, L., Grzegorzewicz, A. E., Lajiness, D. H., Marvin, R. K., Boucau, J., Isailovic, D.,
Jackson, M., Ronning, D. R. (2013). "Mechanism of Inhibition of Mycobacterium
tuberculosis Antigen 85 by Ebselen." Nature Communications, 4, 2748.
http://doi.org/10.1038/ncomms3748
Favrot, L., Lajiness, D.H., Ronning, D.R. (2014) "Inactivation of the Mycobacterium
tuberculosis Antigen 85 Complex by Covalent, Allosteric Inhibitors." The Journal of
Biological Chemistry, 289(36), 25031-25040. http://doi.org/10.1074/jbc.M114.582445
Book a Consultation!
Contact us to schedule an appointment and learn how we can help you manage your patent and other intellectual property assets.